Slide 1
Real Estate Photography in Oregon
Real Estate photos are about drawing a buyers in through stunning photography. We provide the type of products that get buyers to stop and click!
Proudly Partnered With Agents From
Windermere
Edgewater
KW
CenturyLogo
BH
Emerald
ReMax
HomeSmart
Town&Country
Nexthome
CenturyLogo
Edgewater
Real Estate Photography Services Benefits
Scientifically Proven Services
All of our services were designed using research methods to increase how fast the content grabs the buyer's attention and entices them to click on your listing.
Your products come with satisfaction assurance to ensure that the only things you post represent your brand's quality.
We offer downloadable content and services designed to elevate your real estate brand, whether personal or company. We take steps to increase your brand quality in the eyes of buyers, sellers, and other agents. 
Real Estate Photography
Quality Test
Being a Certified Real Estate Photographer means that we understand what the Oregon market wants for quality photography and other services we provide. We use in-depth research to uncover the latest trends in real estate marketing to provide our clients with the best possible buying experience. We provide eye-catching photography and videos mixed with professional editing to provide quality real estate content that your buyers and sellers will love, boosting your quality as an established agent.
Ocean View
Before
After
Room
Before
After
Chair
Before
After
Twilight
Before
After
Kitchen
Before
After
Inside
Before
After
Drone
Before
After
Services
Areas We Serve
Based out of Corvallis, we serve the immediate area such as Philomath, Albany, Monmouth, Independence, Junction City, Harrisburg, Monroe, and Alsea. We also serve the following areas with additional mileage charge such as: Eugene, Dallas, Salem, Yachats, Waldport, Newport, Lincoln City, Jefferson, Florence, and Cottage Grove.

For those higher end properties where you want the level of quality and service that we specialize in, including horse and ranch properties and luxury properties, we do travel to anywhere in Oregon. If you have a B&B on the Oregon Coast, make sure you show it in its best light and give us a call.
No Additional Mile Charges
Corvallis Real Estate and Surrounding Areas
No Additional Mile Charges
Corvallis is our home! We proudly support local businesses and can quickly drive to nearby locations.
No Additional Mile Charges
Albany Real Estate and Surrounding Areas
No Additional Mile Charges
Albany is our sister city. We are happy to support real estate listing just over the bridge at no additional mileage charges.
Eugene Real Estate and Surrounding Areas
Eugene is just around the corner from our home location. Because of this, we can deliver no additional mile charges for Eugene, but the surrounding areas will have costs.
Salem Real Estate and Surrounding Areas
Salem is located right above Corvallis, and we are happy to help out any real estate listings in this area. Because there is a drive associated with these listings, there will be a mile charge.
Oregon Coast Real Estate
Like other Oregonians, we love visiting the coast and seeing the ocean! There are tons of beautiful houses along the coastline that we are more than happy to help with. Because our photographers will have to drive, there will be a mile charge.
Traveling To Other Areas for Oregon Real Estate
Oregon is filled with gorgeous locations, and on these locations are living areas to match. The only problem is that there aren't always professional real estate service providers in these areas. Because of this, we do drive to more locations. It's just a matter of when and where.
Corvallis
Corvallis Real Estate and Surrounding Areas
Corvallis, home of the Oregon State Beavers! Our business is located here in Corvallis, and we couldn't be more proud of it. Real estate here in Corvallis is centered around graduating students who want to start building their families or people retiring who want Corvallis's beautiful environment. Several smaller cities around Corvallis have lovely settings as well. Such as the city of Philomath, a few apartment complexes were recently constructed to help out with student housing for OSU. Other notable cities are Alsea, Junction City, and Harrisburg. These places have smaller populations but significant areas for fishing and hiking.

Related areas that also need real estate services are Monmouth and Independence. Western Oregon University is located in Monmouth, and they have around 4,000 undergraduates as of 2020. Students travel between Independence and Monmouth for their housing and living expenses.
Albany
Albany Real Estate and Surrounding Areas
Some residents consider Albany a sister city because it has excellent access to Linn-Benton Community College and Oregon State University, making it the perfect place for dual enrollment students. In addition, the town is friendly, centered around family, having events like movies in the park that both parents and children enjoy.

A close city with many of the same perks is Lebanon and South Lebanon. It is common for people to live in these areas and commute for school or work.
Eugene
Eugene Real Estate and Surrounding Areas
Eugene is home to the University of Oregon Ducks. While we rival this city in sports, we love to drive over and visit them! They are a bigger city housing 168,302 people. Eugene is a nice blend between a more city feeling but still has Oregon's environmental surroundings. You can often find people enjoying the city, going to the mall, restaurants, museums, and hiking. Springfield is next to Eugene and shares many of the same qualities in the real estate market. It is still within the Eugene-Springfield Metropolitan Area but is separated by I5.

Related areas that still have a smaller town feel are Creswell and Cottage Grove. People decide to live in these areas because they are more of a community where people are more likely to know someone you also know. These cities have a rich history and have things like art walks, hiking trails, and lakes nearby. Because these areas are further from Corvallis, there will be a mileage charge for driving to these real estate locations.
Salem
Salem Real Estate and Surrounding Areas
Salem is the capital city of Oregon. This means that it will be more populated than Corvallis; around 169,000 people live there. Much like other places in Oregon, outside of the city has lots of options for hiking and exploring. You can go to the mall, visit the capitol, and eat at great restaurants within the city. It is also closer to Portland, so it is available if you want to see a bigger city. Salem houses a lot of different real estate property types, and we are prepared to help with these listings.

Outside of Salem is the small town of Dallas. While they are small, they still have people moving into this area and looking for houses. The town is considered good with small town vibes, farmers markets, and places to hike and hunt. While both of these cities are beautiful, they drive our photographers and will be associated with a mileage charge.
Coast
Oregon Coast Real Estate
The Oregon Coast has options for many different cities that have great views and great people. We love getting some clam chowder at the coast and eating at a table with an ocean view. Airbnb options, apartments, rentals, and houses for sales need outstanding services to help educate and entice buyers. People who own properties in these areas are either families settling downs, retirees, or people looking to rent out their homes for either short or long-term arrangements. Different cities along the coast like Florence, Lincoln City, and Newport will have a big tourist draw. Tourists don't want to own property but instead want to find places to stay for a couple of days.

In other words, there are two different types of listings along the Oregon Coast, the first are people who want to buy or rent a property, and the other is people who want a short-term living such as a weekend or a couple of weeks. We are prepared to help with both of these types of properties because we don't live on the coast, our photographers will have to drive, so there will be a mileage fee for these projects.
Travel
Traveling To Other Areas for Oregon Real Estate
There are multiple different real estate locations within Oregon; each one of these places will have its property type and potential buyer type for that area. We are skilled real estate service providers, which means we know the kind of products buyers are looking for and the skills to deliver the quality needed for great real estate brands.

While we aren't located all over Oregon, we can drive across our beautiful state to help different realtors sell their listings and build their brands. If you need help outside of what is stated, please reach out to us, and we would be happy to work something out with you and your team.
Depending on your house listing, you will need different additional features in your package. We understand that every listing in Oregon is different and have created various features that will benefit you and your experience working with us. Some of these features are designed to help with turnaround time, and others increase your branding. No matter what it is, these features are here to help you.
Photography
Real Estate Photography
Real Estate photography is about grabbing a buyer's attention and leading them into the information of a house. Our team is trained in what to capture in each house room to enhance the buyer's journey. All of our photos come with quality assurance so that you are rest assured your brand is associated with high quality.
Video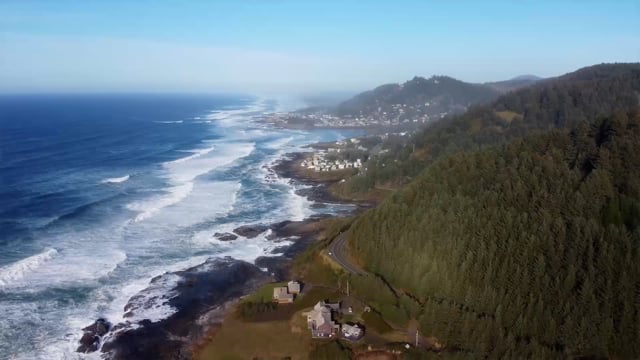 Real Estate Videos
Real Estate videos are about emotion and feeling; it's putting the buyers in the house while they are stimulated through audio and visuals. This type of editing is critical for increasing viewer retention on a listing. In addition, if the video is done correctly, it will increase the likelihood of a buyer requesting more information.
3D Tours
Real Estate 3D Tours
Real Estate 3D tours are the new metric for quality listings. Not only is the buyer market falling in love with these types of tours, but it also increases your quality leads. 3D tours show up differently on listings, and they can provide all the information a buyer is looking for. So not only is it essential for your listing it also can be easily added to your MLS matrix.
Twilight
Real Estate Twilight Photography
While other listings in Oregon will be of daytime and all have a similar look, your listing will stand out with an evening glow sky, lights turned on to give a warm feeling, and dusk editing to give the impression of the sun setting. These visual enhancements go a lot to grab a buyer's attention and invite them to click to learn more about your house.
Drone
Real Estate Drone Services
Drone real estate services such as photography and videos have seen an increase in sales, decreased sold times, and increased homeowners working with an agent. The main reason is that drones provide different views that you can't get on your feet. Because of this distinction, your listings stand out and give a high-quality look and feel that you want to be associated with.
Photography
Architecture Services
Many agents have to work to appeal to their client's interests when there is nothing to see to the untrained eye. As a result, agents often inspect the material used and other quality metrics to evaluate the bare bones. We provide 3D tours, floor plans, room details, and measurement options to give your buyers the best experience possible.
What our Clients are saying
Derek from Highway 20 productions has been very responsive to my sellers' schedules. On time, very professional, polite and easy to work with. The quality of the photos and 3D tours were outstanding too. Highly recommended.
Scott and crew are friendly, knowledgeable, and provide excellent service. They recently took some 360 degree business photos for me and I was very impressed with their fast turnaround time, and how great the finished product turned out. I would recommend them 100%!
Scott is an excellent photographer, he is accommodating and able to work with timelines and completes the job quickly.
Marketing is an essential piece of being a real estate agent in Oregon. You are building your personal or company brand. This brand is seen by buyers, sellers, and other agents. Your brand influences how likely you are to get qualified leads, increase referrals, and increase sellers' perceptions of the type of work you can provide. 
We understand that this is critical for every real estate agent, so we created different marketing tools that you can use to increase your branding and your quality provided with minimal effort. These tools and features available to you are custom brochures to give to clients, guided tours, and listing packets. Our listing packets are included for free with every 3D Tour purchase. As a bonus, we can brand the 3D tour with your picture, custom details, logo, and social plugs.
See How These Additional Features Can Improve Your House Listing and Future Career
Depending on your house listing, you will need different additional features in your package. We understand that every listing in Oregon is different and have created various features that will benefit you and your experience working with us. Some of these features are designed to help with turnaround time, and others increase your branding. No matter what it is, these features are here to help you.
Same Day
Same Day Editing
Problem: Real estate agents need a quick turnaround time to market for their buyers/agency very quickly. Depending on the project or seller you are working with, you will need to start uploading photos to your MLS as soon as possible.
Solution: We understand the short timeline that agents are restricted to and have created same-day edits for your projects that can't wait. Unfortunately, 3D tours and videos are not included in this feature, and that is due to the processing time that these services require. However, all of the photos will be captured, edited, and delivered on the same day so that you can start uploading.
Weekend
Weekend Delivery
Problem: When your only available time for shoots is scheduled on a Friday, we are closed on the weekends to edit. Even though we are not working, the real estate world doesn't sleep. This can be a problem.
Solution: We understand that time is money and offer weekend service to provide your pictures to you promptly. This is only for photos as videos and 3D tours need to be processed, which takes time.
Tour
Guided Tour by Agent
Problem: Real estate agents have to build their brand in quality and professionalism if they want to continue to grow in the industry and get referrals. There is not much room for branding within your listings that an agent can do to separate themselves from others.
Solution: We combine video and you to create a branded walkthrough tour of a house. This is a great way to increase your branding, quality, and professionalism in the eyes of sellers and homeowners. High-quality agents understand that positioning themselves as an authority figure in their field goes a lot way with getting referrals and clients. Our branded video tours are one of the steps you can take to increase your brand in the real estate world in Oregon.
Multi-Day
Multi-Day Visit
Problem: Sometimes, usually in the winter, the lovely days are few and far between. This means the quality of the pictures outside the house could suffer. Finding beautiful days between rainy and cloudy days can be a rare occurrence. Especially in Oregon, sometimes the weather doesn't match when the inside of the house is ready for the shoot.
Solution: It can be troubling when the weather doesn't match your listing's timeline. To fix this problem, we offer multi-day visits, meaning we find the day that the weather and the sun positioning will make your house look great and shoot the outside of the house. Then, once the inside of the house is ready, we return and shoot the inside of the house. That way, the outside and inside of your listing look great no matter the season we are in.
Multiple Real Estate Property Types
Whether your listing is in Corvallis, Albany, Eugene, the coast, or anywhere else in Oregon, we are prepared to service multiple different types of properties. Our photographers are trained to understand what makes a good listing and what photographs buyers are looking for. We highlight each property type in the best way, whether using a drone for a property lot to show the third-story window view or highlighting specific features of an apartment like the newly remodeled kitchen. We are trained to look for what photos would enhance each property type.
Better Listings, Photo by Photo
We provide images that are proven to increase the quality of your real estate brand. 
We provide stunning photography, video, and 3D tours to real estate agents in Corvallis, Eugene, Salem, Albany, the Coast, and throughout Oregon. When deciding which service provider you want to work with, consider our experienced photographers who understand that extraordinary quality is the backbone of an excellent listing.